If you continually take small wins and have the inevitable few big losses, you may want to try  doing the opposite and see if that doesn't work better for you.  Find out how this works using the MTPredictor Elliott wave and Fibonacci trading software for stocks, commodities, futures and forex.
The Federal Reserve will meet this week culminating on its decision on interest rates.  I don't anticipate any change in rates but I will be looking for any talk regarding the strong dollar and worries about deflation.  Any talk of action to combat these will be market movers.
Again, the US dollar is at the forefront.  It has pulled back from its daily MTPredictor wave 5 target as it begins to correct, potentially back to its wave 4 decision point support.  The monthly DP resistance level is the one to watch (see video).  If it gets taken out to the upside, this will be a potentially deflationary event.
Check out the rest of the analysis for the stock market, metals the Euro and more in tonight's MTPredictor Weekly Market Update.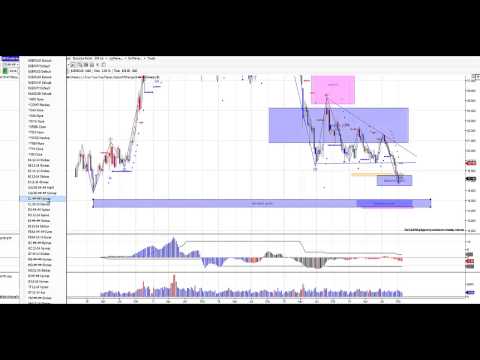 During today's MTPredictor trading webinar, I showed how the software can help they new or struggling trader by providing low risk/high reward trade setups.  These automatic setups help correct the pattern that most traders are in of taking a lot of small wins and just a few big losses that wipe out all of their gains.  Now, they will reverse that equation by taking small risks in exchange for larger rewards.
Later, I showed how using the additional tools in the software, the more experienced trader can create their own setups based on their own analysis.  The software will also help them control their risk and provide targets which will allow them to take larger rewards.
Check it out in today's webinar recording.
Last week, the ES found  support in the MTPredictor daily DP support level.  We saw a high volume spike on Wednesday  in this support level with higher lows on Thursday and Friday.  Wednesday's high was exceeded so we should get back to 1900 +.  We'll have to see if they can take out last weeks high, in which case, I would expect more upside.  On the other end, we have a lot of room to drop if that daily DP gives way.
The US dollar reached its monthly DP resistance.  This is a very important area.  If if holds as resistance, then expect more upside for the soft commodities and metals.  If the dollar takes out its resistance, then I anticipate that it will go wave 3 up.
Check out the rest of the analysis using the MTPredictor Elliott wave and Fibonacci trading software for stocks, commodities, futures and forex.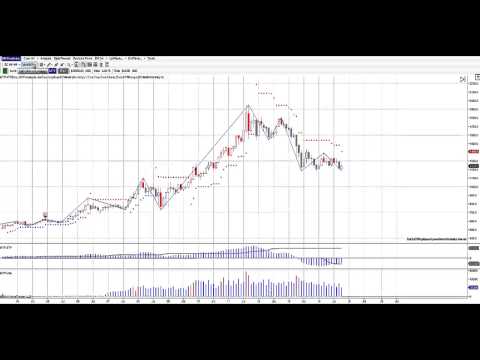 After covering the basics of the MTPredictor software including the automatic trade setups which provide the trader with low risk/high reward trades, I talked about how one can use the software to gain a better context of the market.  I used the difference between trading the ES yesterday vs. today.  How could one anticipate a downtrend type of morning yesterday vs. an early move higher today.
Check it out in today's MTPredictor trading webinar.