The Dow and S&P continued higher last week.  This puts both the Dow cash and futures within striking distance of a big, round number target – 18,000.  The Thanksgiving holiday is just ahead here in the US and markets like to rally into holidays.  We'll see if that continues this week even though the market is already over extended.
The US dollar continues its strength, or at least it is benefiting from the devaluation of other currencies around the world.  If this continues, we should see continued pressure on metals and mining stocks.  Nov. 30 is the Swiss referendum vote on gold.  I don't expect it to pass and, if it doesn't, the metals and miners could resume their slide.  If it does pass then it could, at least temporarily, put a floor in gold and continue the current rally.
Check out the rest of the analysis in tonight's MTPredictor Weekly Market Update.
Do you have a lot of small wins and then just a few big losses that continually wipe out your gains?  This is one of the most common problems for traders trying to find success.  Watch today's MTPredictor trading webinar to find out how you can reverse this problem and start winning!
For advanced traders, check out how you can play the morning inside gap with a small risk and larger reward.
After reaching daily and weekly MTPredictor wave 5 bottoms, gold saw some serious buying by the end of the week.  Rumors that the Swiss referendum on whether or not to require the country to hold 20% of its reserves in the yellow metal might be passed led fuel to the fire along with the World Gold Council report that Russia purchased 59% of all the gold acquired by central banks last quarter.  I'm skeptical about this referendum passing as there are powerful forces that are against it so be careful if trading this event.
Stocks have reached daily DP resistance with a red, high volume spike on Thursday with no new high on Friday.  This could mean a shallow correction back to the ES 2000 level may be in the cards if they can take out Thursday's low.  Keep an eye on a break of Friday's low first because the probability will be high that they make a run for Thursday's low.
Check out the rest of the analysis in tonight's MTPredictor Weekly Market Update.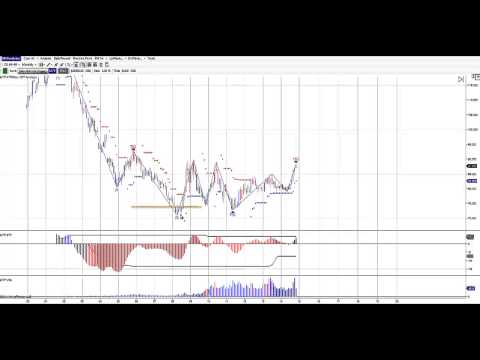 If you want to find out how you can finally control your initial trade risk and have targets that are at least twice the size of your initial risk with any liquid market and chart type, then check out today's MTPredictor webinar recording.