The ES hit its weekly MTPredictor minimum wave 5 target but we closed the week with a neutral candle.  We still don't have an indication that the sellers are overcoming the buyers at this point.  While the ES has made a new high, the YM has not.  1900 in the ES would coincide with its MTPredictor typical wave 5 target.  Even though we are in an area where we could start a correction, I will not be surprised to see the ES tag that 1900 round number which would allow the YM to make a new high and enter its MTPredictor weekly DP resistance.
The USD continues to struggle with weekly resistance as does the Euro.  One of these will eventually break this level to the upside while the other will roll over.
Silver has not been able to close above its weekly 50 period moving average.  It will need to do so if this rally is for real.  If it can't, then we may get a retest of the lows and eventually, the wave 5 target of 17.50 level.
Check out the rest of the analysis including the buy dates of some of the new option candidates.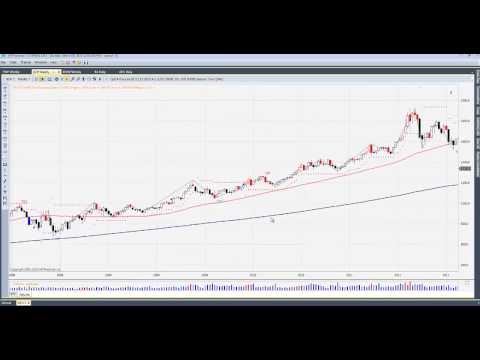 The ES continued to power higher last week reaching the weekly MTPredictor decision point target, which I pointed out last week, that runs from 1860-1880.  Sellers came in late on Friday and began to take things down hard after the 1860+ level was reached before recovering a bit into the close.  The weekly candle closed neutral in its MTPredictor wave 5 target, so we have a potential weekly top forming but don't yet have an indication that sellers are overcoming buyers there.  The daily ES candle did close red so if Friday's low is broken, we could begin to correct from there.
Silver ran into its weekly 50 pd ma 2 weeks ago and ended the last week lower.  We'll see if that resistance is enough to continue to roll this market over again and test the lows with the wave 5 target still sitting at 17.50.  Stops to break even on the shorts.
I also listed a number of stock/option candidates that have excellent bullish seasonal tendencies this time of year.
Check it out in tonight's MTPredictor Weekly Market Update.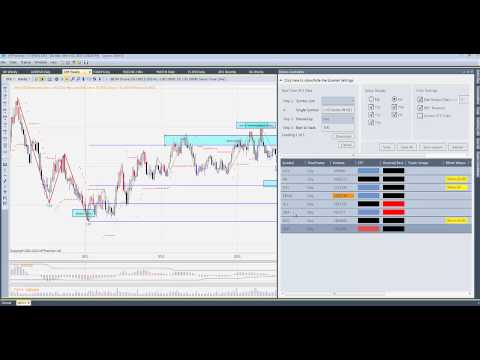 In today's MTPredictor trading webinar, I demonstrated how a beginner can use the software which provides low risk, high reward trade setups automatically.  These allow the new trader to keep their losses small while having larger profits.
Later, I demonstrated how the more experienced trader can use the tools in the software to find their own low risk, high reward trade setups.
Check it out in today's MTPredictor Elliott wave and Fibonacci trading software for stocks, commodities, futures and forex.
Stocks rallied hard into options expiration week before consolidation set in.  The ES is nearing its next daily and weekly resistance levels beginning at the 1860 level up to 1880.  If the ES does reach this target level, it will be an area where we might anticipate the next correction.
Gold has rallied to its weekly 50 period moving average resistance level.  We'll see if it can achieve a close above that level this week.  If not, then the rally may be short lived.  The question then will be whether we will get a test of the lows into wave 5 down before a potential bottom in gold can be formed.  If gold can close above its 50 pd ma and that high can be taken out, then we might anticipate 1400 as the next target up.
Check out the rest of the analysis in tonight's MTPredictor Weekly Market Update.
After covering the basics of the MTPredictor add-ons for Ninja Trader 7, I went on to show how one can find additional trade setups such as the 5 wave pattern.  This is a pattern that unfolds in all markets and time frames.  I looked at the 5 wave pattern down that unfolded this morning in the YM and ES and how I enter a long trade with this setup, looking for an initial rally back to the wave 4 decision point target.  We also looked at the tendencies that typically unfold around this target.
To show how this unfolds on a larger time frame, I looked at another example in the AUD/USD pair.  Here there were both a 5 wave pattern up that caught the very end of the uptrend followed by a 5 wave pattern down that looks to have caught the bottom in this market as it rallies toward the wave 4 DP target.
Check it out in today's MTPredictor trading webinar.