In last weeks market update, I pointed out that we had reached daily DP support in the ES with buyers overcoming sellers at the close on the prior Friday.  Because of this, I told you I was expecting a rally last week into options expiration and the Easter holiday weekend.  Things played out as anticipated but now what?
The rally in the ES took us into a wave 2 or b resistance level.  If this level holds as resistance and we get a daily close this week where sellers are overcoming buyers then the selling should resume into a wave c target.  If, however, the wave 2 or b resistance gives way, then look for a run to the ES 1,900 level.
The silver short is still alive with stops to break even and a target of 17.50-60.
I also update the option candidates as some of the close dates are approaching.
Check it all out in tonight's MTPredictor Weekly Market Update.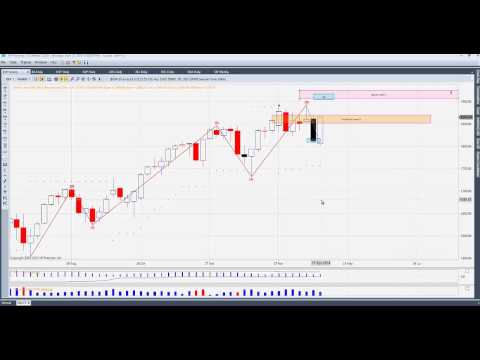 In today's MTPredictor trading webinar, I showed how MTPredictor can be used as a starting point for beginning or unsuccessful traders.  Here the software does the heavy lifting of providing the entries, stops, targets and correct position size for each trade.  This allows the trader to learn to take low risk, high reward trades.  This is important because most unsuccessful traders do the opposite – they take small wins and have big losses.
I then showed how the progressing trader can use the additional tools in the software to do their own analysis and uncover additional low risk, high reward trade setups.  The advanced tool set will do all the Elliott wave and Fibonacci analysis in real-time for the trader.  It will also allow the trader to pick market tops and bottoms without taking on any additional risk.
Check it out in today's MTPredictor trading webinar for stocks, commodities, futures and forex.
Market participants are getting nervous after last week's selloff in stocks.  If you have been following the MTPredictor Weekly Market Update, it came as no surprise as the weekly ES was minimum wave 5 up and was due to begin a correction.  The ES has corrected into its daily DP support with buyers overcoming sellers on Friday.  We should see a move higher off this support area early this week.  The question will be will the rally be short lived and roll over to test the daily support again?  We are heading into the Easter holiday and the market likes to rally into holidays so, I would anticipate a small rally first, into the holiday and then we'll reevaluate post holiday.
Silver is still flirting with the $20 level.  The wave 5 target is $17.60 with stops at break even.  Below $20 will be bearish while above $20 I will consider bullish.
Finally, the US dollar may be in a very positive cycle.  It has struggled for months at weekly DP resistance.  This resistance was the weekly DP target for the long dollar trade.  It has been rejected 3 times at this level but has made higher highs each time it has tested the level.  The monthly chart indicates that the dollar may eventually take out this weekly resistance in a big way.
For all the analysis check out this weeks MTPredictor video.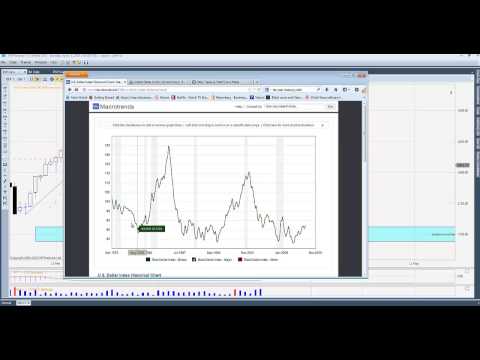 We had a good session during today's MTPredictor trading webinar.  I started with a look at the eMinis and gave some downside targets which were hit during the webinar.
I also went back to basics by covering the standard trade setups that the software generates for the new trader.  These setups allow the new trader to take low risk, high reward setups.
I also did analysis for soybeans, corn, lumber, AUDUSD and others.  Check it all out in today's MTPredictor trading webinar featuring the MTPredictor Elliott wave and Fibonacci trading software for stocks, commodities, futures and forex.
The Dow Transportation Avg. has made several new highs in 2014 while the Dow Industrial Avg. had failed.  That is, until Friday when the Dow finally confirmed the Transports by making a new high.  In Dow Theory circles, this is confirmation that the bull market is intact.  This doesn't mean we can't sell off from here, as we saw plenty of selling on Friday after the new high was put in but it means that pull backs can be bought.
The DAX, NQ and TF, however, have all failed to make new highs thus far.  Just as we like to have all markets in agreement when trading intra-day, we also like to see all markets in agreement in the bigger time frames.  Right now, there is no agreement.  This may mean continued volatility with lots of back and forth type action as opposed to nice trends.
Silver is still hovering around the $20 level.  I would still like to see one last flush down to test the lows before getting a final bottom but we may just be getting a rounded bottom as opposed to a V shaped one.
Some of the option candidates have made some nice progress.  Be mindful of overall stock market selling that may continue if we take out Friday's lows in the Dow and S&P.
Check out the rest of the analysis in tonight's MTPredictor Elliott wave and Fibonacci trading software video.